Collection
Future Vintage
About
Jade Cropper SS23 — Future Vintage
Exploring and challenging the conventions of femininity whilst embracing the beauty of imperfection. Jade Cropper works with her signature deconstructed designs inspired by her grandmother and her unapologetic, independent way of life. Empowerment, confidence and uniqueness is what she aims to convey through her collections.
In this collection, past and present are infused with memory and meaning. The beauty of something feminine and organic juxtaposed with something raw.
Handcraft, the abandonment of old principles and an exploration of emotional sustainability is at the center of the creation of this collection. There is a consciousness about the value of garments and the full process of their journey from creation to runway is reflected in the end-result.
In her new collection, Jade Cropper explores the past and present across different styles that demonstrate Circulose®'s versatility along with the power of combining path-breaking design and material innovation. In this sense, Jade Cropper SS23 is a global milestone on the journey to making fashion circular.
The collection is consciously handmade by Jade Cropper in her Stockholm studio. Distressed denim, knits and printed jacquard are made with Circulose®. Featured alongside deadstock leather and printed lyocell fabrics to complete the collection.
Read More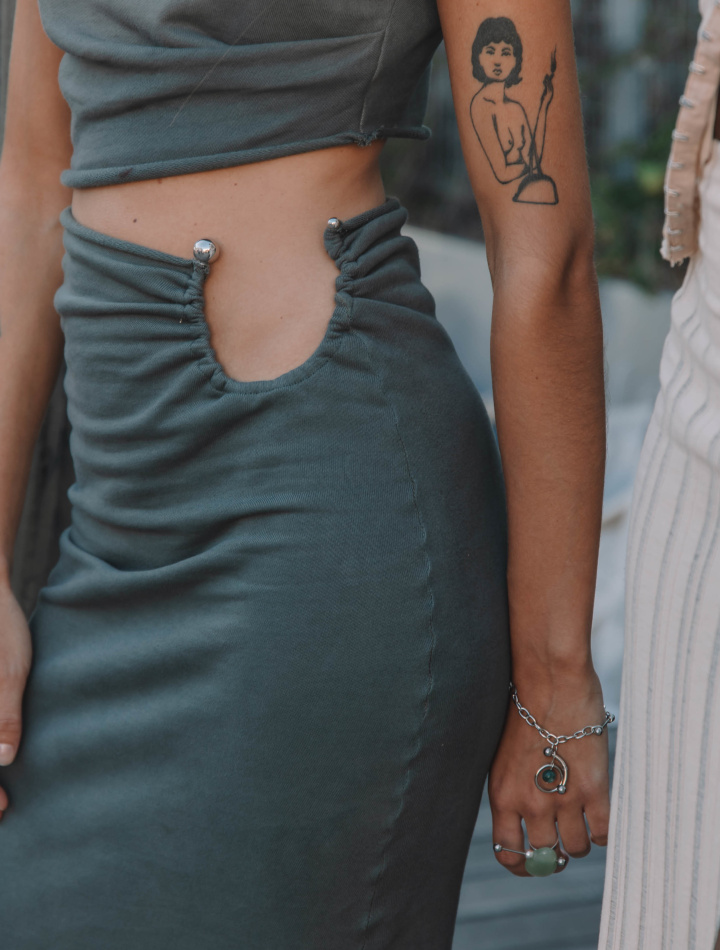 Quote
"As a person I am quite introverted, and fashion has become my way of expressing myself. By using visual references from my mother's photographs, I have designed this collection in the process of creating it, driven by curiosity and an exploration of material manipulations. More than ever I have embraced and welcomed the natural disorder of my creative process and the visual outcome displays these imperfections and imbalances resulting in something abrasive." — Jade Cropper