About
Recycling cotton into new clothes: the new innovation finally coming
A ground-breaking technology reaches the centre of editorial fashion, lifestyle, and culture: Vogue Business reporter, Rachel Cernansky, travelled to Sundsvall, Sweden for a guided tour of Renewcell 1, starting production of Circulose® this summer.
In her account of the experience, she highlights Circulose® with exclusive quotes and interviews with the Renewcell team dedicated to changing fashion from the inside. She emphasizes major milestones but also roadblocks on the global path toward circularity.
Read the full article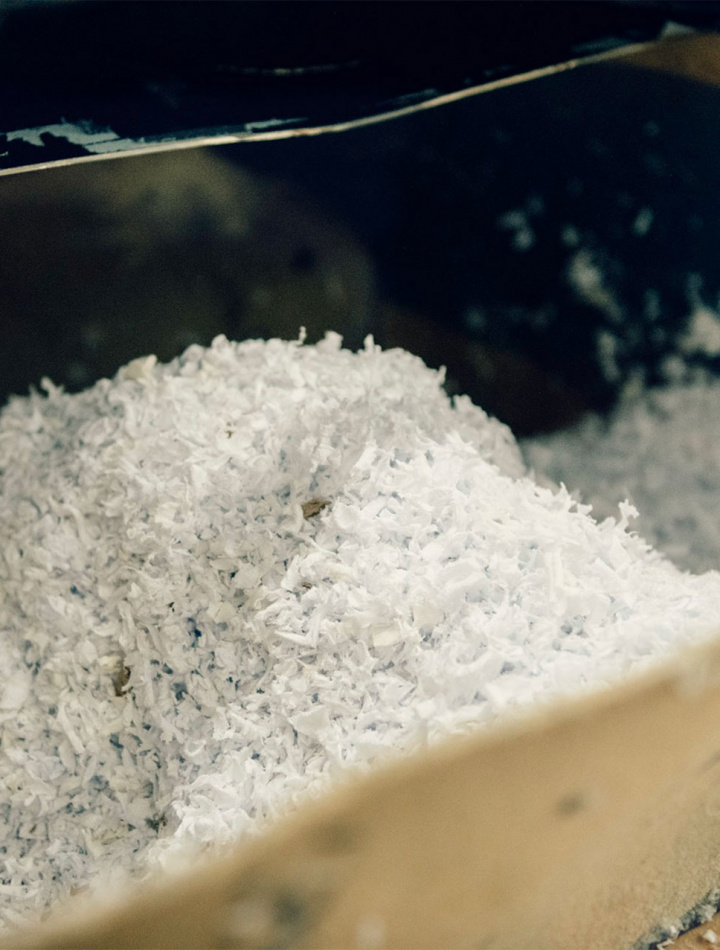 Quote
"Four hours north of Stockholm, on the Swedish coast of the Baltic Sea, a 10-year-old textile recycling company is racing to turn the country's forestry-dependent past into the global fashion industry's sustainable future. Swedish alternative materials company Renewcell is one step closer to bringing Circulose® to mainstream fashion."
— Rachel Cernansky.